In this digital era where most people look for almost everything through the Internet, it cannot be denied that Internet browsers are essential. Each Internet browser offers its own features and functionalities. For example, a built-in VPN, built-in ad tracker, and many more. If you use the Windows 10 operating system on your PC, you know that it comes with Microsoft Edge as the default browser. But if you are looking for the best alternatives for Microsoft Edge, here are some of the top ones.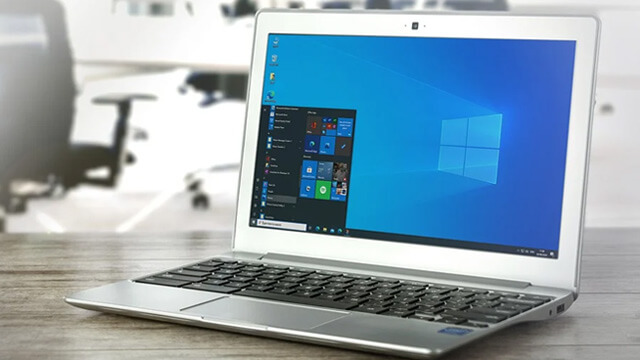 Google Chrome
Google Chrome is now popular as the quickest Internet browser compared to any other browsers out there. Its popularity even increases more since it offers extensive features and options. Google Chrome is developed over the Chromium browser project. This browser offers great stability since it is regularly maintained and updated. Google Chrome has all basic, necessary features that every user needs. For example, saving and managing passwords, bookmarking favorite links, and so on. But the most useful feature owned by Google Chrome is the multiple login feature.
Microsoft Edge Chromium
The latest Microsoft Edge Chromium is different from the Legacy Edge browser. Instead of running on EdgeHTML, Microsoft Edge Chromium now runs on Chromium-based source code. Microsoft equips the newest 2020 Microsoft 10 with Microsoft Edge Chromium as the default browser. This browser supports all of the Chrome extensions on Edge since it is built on the Chromium. Microsoft Edge Chromium becomes the top alternative to Google Chrome thanks to its rich feature and simple looking design.
Mozilla Firefox Quantum
The next is Mozilla Firefox Quantum. This Internet browser becomes a tough competitor for Google Chrome and Microsoft Edge Chromium since it is considered as one of the most stable and fastest browsers out there. It offers useful features, one of them is tracking protection. This feature is beneficial for preventing unwanted domain requests. This way, Mozilla Firefox Quantum can load pages relatively quicker. Moreover, your privacy is also more secured compared to when you use other browsers. The UI is simple, clean, and well-designed, making it easy to navigate.
Opera Browser
Opera Browser has now evolved in using the newest technology. Unfortunately, its popularity significantly dropped, making it an underrated browser. But, the newest version of this browser has been actively developed. It supports both Firefox add-ons and Chrome extensions. Opera also comes pre-installed with website tracking, ad blocking, and VPN support in a secret mode. And just like other famous internet browsers, Opera also supports cross-device synchronization. You can do it by signing into your Opera account.
Vivaldi
The co-founders of Opera are the original developers of Vivaldi. This is why this browser is so similar to Opera Browser. Vivaldi also supports all Google Chrome extensions since it is based on Chromium and Blink-Engine. Since the interface looks quite similar to Opera, Vivaldi is also customizable. The visual of this browser is totally attractive thanks to the adaptive UI used. The UI will instantaneously change the tab colors and related area according to the color theme of the website you are accessing. The browser also offers unique features, such as mouse gestures.
Brave Browser
Brave Browser is quite a newbie. This browser comes with built-in ads blockers. It is a browser that focuses on privacy. So, for those of you who prioritize security and privacy, you might want to use Brave. Brave's private mode is integrated with Tor for more security and privacy. The tracker blocker allows you to freely explore the Internet without having to be worried about being tracked. There will also be fewer ads when you are surfing the Internet.